skip to content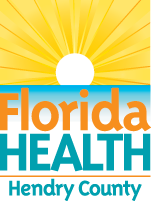 It's a New Day in Public Health.
The Florida Department of Health works to protect, promote & improve the health of all people in Florida through integrated state, county, & community efforts.
skip to content
Water Systems
Florida Department of Health in Hendry County
 

Fax

(863) 674-4076
 

Mailing Address

LaBelle - 1140 Pratt Blvd; 33935 

Clewiston - 1100 South Olympia Ave 33440 

 
County Health Departments (CHDs) have the responsibility for the supervision of all private, multi-family, and limited-use public water systems from which water is available to the public. CHDs implement the operational environmental health aspects of this program component and perform other functions which include conducting sanitary surveys, plan reviews, evaluating water treatment and distribution systems, collecting and evaluating water samples, and investigating waterborne disease outbreaks, including conditions associated with bacterial/viral, chemical, and radiological contaminants.
Contact Information
Any questions regarding the water program can be addressed by calling the main Environmental Health Section phone number: 863-674-4047.
Water Programs
 Limited Use
All proposed new installations, repairs, modifications and approvals of existing systems require a permit from the Florida Department of Health in Hendry County. Applications for permits are made at the Florida Department of Health in Hendry County located at 1140 Pratt Blvd, LaBelle, Fl. 33975
Contact Information
Environmental Health: 863- 674-4047
Forms You May Need
The forms that you may need can be accessed by going to the Bureau of Environmental Health's Water Programs website.
FEES
Limited Use Well Construction Application/$90.00 (Serves as 1st Year Permit)
Limited Use System Annual Operation Permit/$90.00
Limited Use System Registration Permit/$15.00
Limited Use System Annual Operation Permit for Family Day Care/$30.00 
for Family Day Care/$30.00
Multi-Family Water System Construction Permit/$75.00
Links
Regulatory Code
Chapter 64E-8 Florida Administrative Code
Swimming Pools
This Department regulates all public pools and bathing places as defined in Chapter 64E-9 of the Florida Administrative Code. This regulation is considered a significant factor in the prevention of disease, sanitary nuisances, and accidents.

All proposed new constructions and modifications to existing pools require approval from the Department. Annual Permits issued by the Department are valid from July 1 through June 30. These permits must be applied for and renewed annually.
Contact Information
All questions regarding the Pool program can be addressed by calling the main Environmental Health phone number: 863-674-4047.
 Permit Types
Pool and Bathing Places greater than 25,000 gallons/$250.00
Pools of 25,000 gallons or less/$125.00
Exempted Condominiums with over 32 units/$50.00
Non-Routine Inspection/$40.00
Links
Florida Department of Health Swimming Pool page
Regulatory Code
Chapter 64E-9 Public Swimming Pools and Bathing Places
Microbiology Water Lab
Drinking water samples can be analyzed through this section. If your water supply is provided by private well, you should have your water tested for bacteria annually. If you are experiencing gastrointestinal illness, a microbiological analysis of your drinking water is recommended.

Water samples can be submitted for analysis in bottles provided by this department Monday through Thursday prior to 4:00pm. Sample results will be available the day following submittal at 4:45pm.
Contact Information
Laboratory Director: Keith Legg (863) 674-4047
NELAP Certified E25803
Test Type
Micro-bacteriological Analysis:
Total Coliform
Fecal Coliform
Fee
$20.00 per bottle (Two bottles suggested for private well testing) Payable upon picking up water testing kit
Bureau of Water Programs
This bureau regulates the drinking water for approximately 70% of Florida's residents. The bureau also manages DOH responsibilities under the State Underground Petroleum Environmental Response Act (SUPER Act), Drycleaner Solvent Surveillance Program, and the Drinking Water Toxics Program. The bureau regulates construction of Public Swimming Pools and Freshwater Bathing Places. The bureau supervises implementation of the Florida Healthy Beaches Program, testing coastal beaches to protect public health.
Links